Amenities at the Fox Hotel & Suites
Hot pool (Cave & Basin themed)
Fitness room
On-site guest laundry
Chili's Grill & Bar Open for Take-Out & Room Service
Complimentary Banff Roam bus passes
Complimentary Daily Boxed breakfast: Yogurt, fruit salad, granola bar, juice box. Coffee, Tea and bottled water available.

Complimentary wifi
Complimentary parking
Bike rentals
Cave and Basin Themed Hot Pool
Our indoor hot pool is also open to the elements through an opening in the roof. Truely a unique experience. It is exclusive to guests staying at the Fox Hotel & Suites.
Sauna
Our Sauna is open year arond and is accessed through our cave and basin themed hot pool.
Chili's Grill & Bar
Chili's Grill & Bar is the restaurant in our hotel and offers a large menu with a tex mex style. Great for familys, friends and groups of many sizes. Eat in our dining area, or lounge area. We also have an outdoor, pet-friendly, patio with a fire pit. Breakfast, lunch, dinner options.
Complimentary Breakfast
Every reservation at the Fox Hotel & Suites includes breakfast. We are currently offering a complimentary boxed breakfast for dine-in or take-away.
Yogurt, fruit salad, granola bar, juice box, coffee, tea, bottled water.
Available from 7.00AM – 10.00AM
Fitness Room
The fitness room is across from the hot pool and accessed through the hot pool area.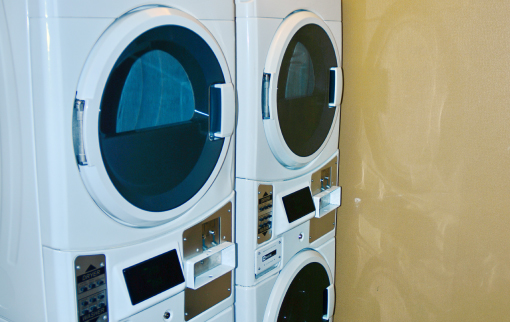 Guest Laundry
We offer on-site guest laundry. You can purchase detergent on-site.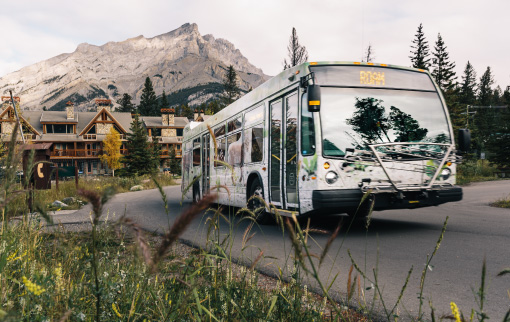 Roam Transit
We bought you a pass so you can join us on Banff's public transit system: ROAM.
This pass only covers Banff local transit. You will have to pay for regional services to Canmore.
Stops include the Banff Gondola and the Upper Hot Springs. Avoid adding to parking congestion at these attractions and please visit the Front Desk for your complimentary ROAM guest pass and schedule.